This was an annual report for a local bilingual church in Melbourne. 
They gave our studio creative freedom to come up with a theme! Collaboratively we decided to use healthy, fresh imagery of fruit and plants to portray a snapshot of a thriving community. 
Please note that all pages with community members' faces have been deleted for privacy reasons.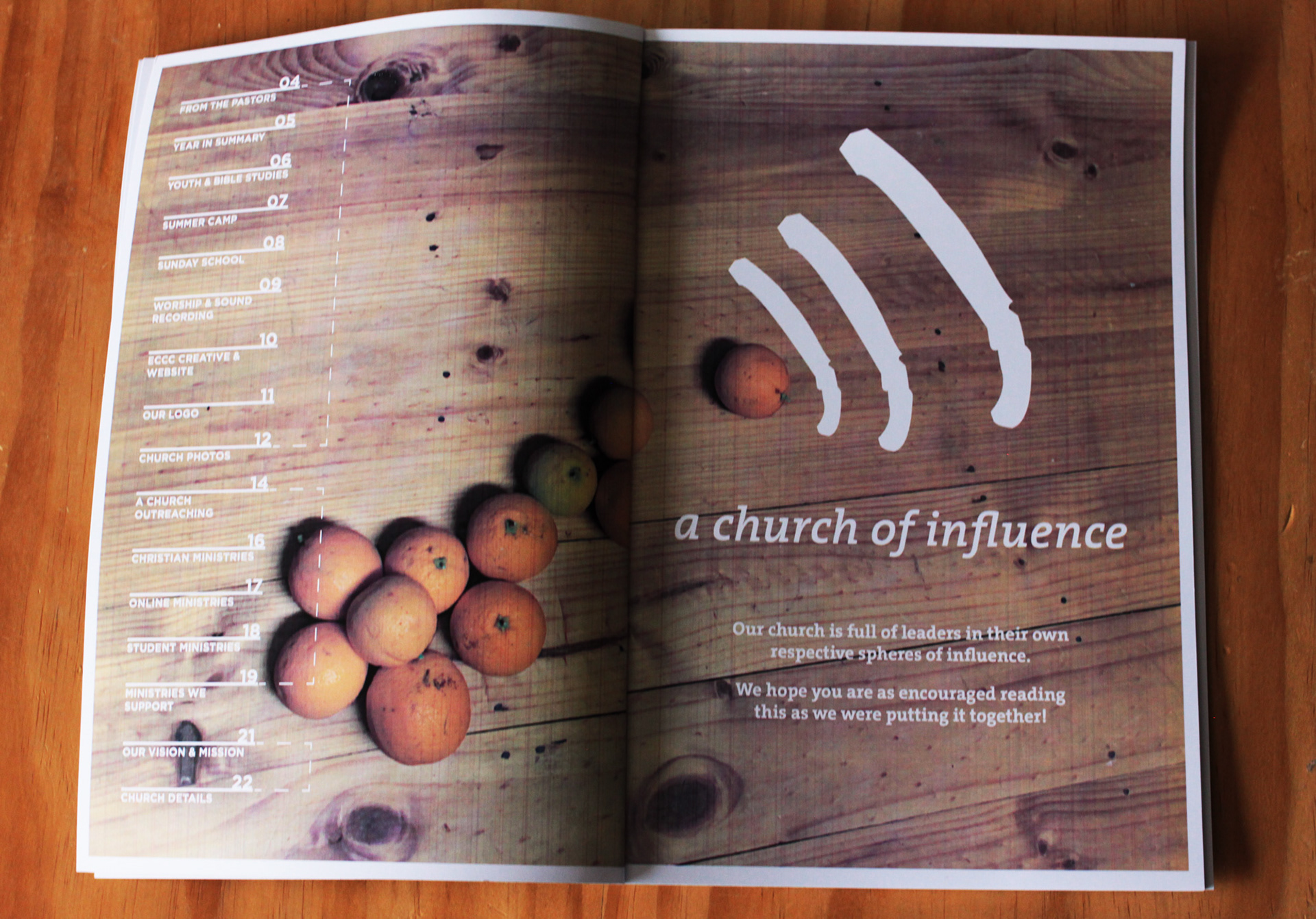 Since the church asked us to use their colour printer, each print came out a little differently in colour and quality - limited edition? 
The church didn't have an editor, so we did it ourselves! If you'd like us to do the same for your company, let us know ;)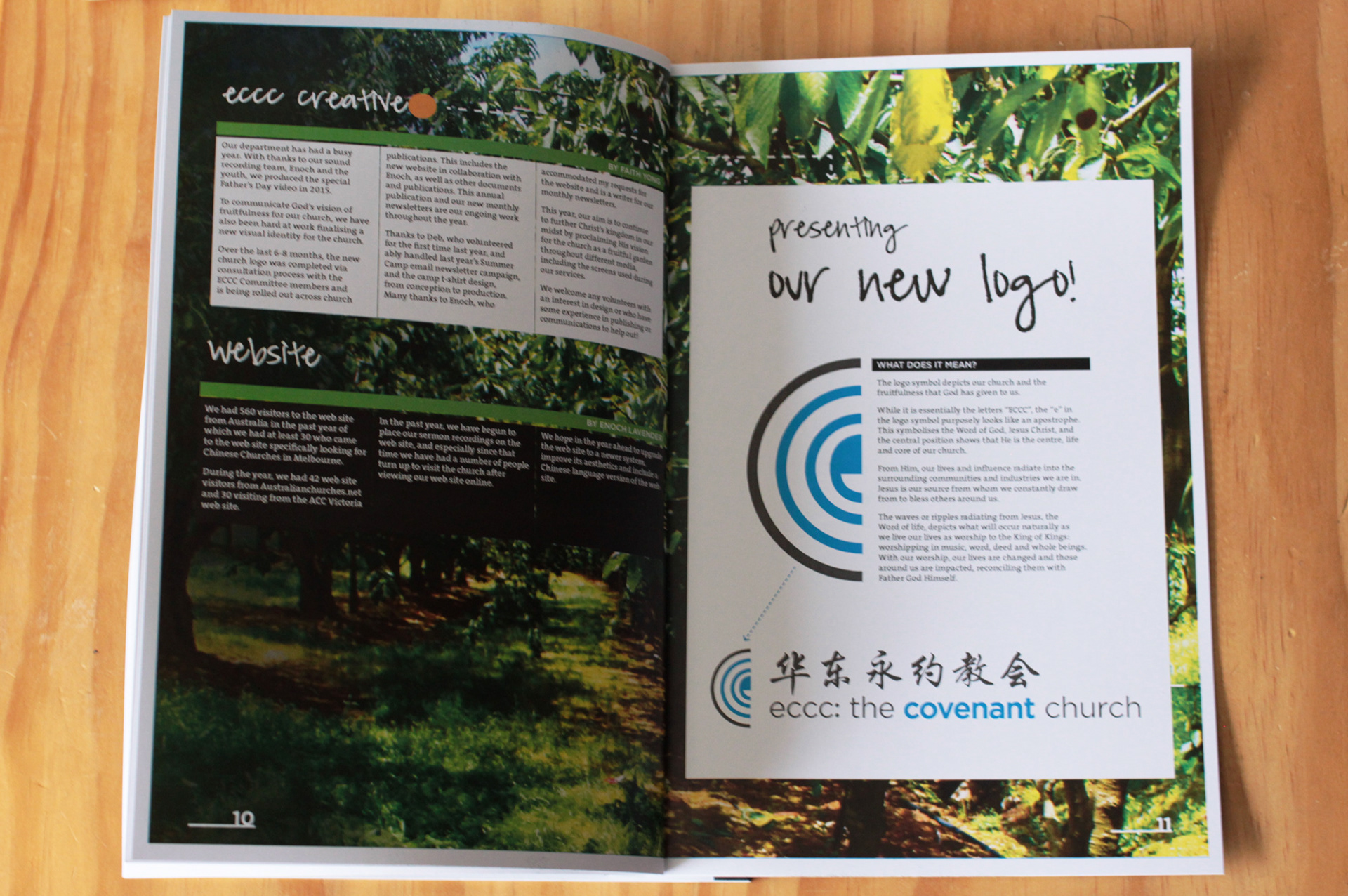 It was the first time many church members had seen the new branding!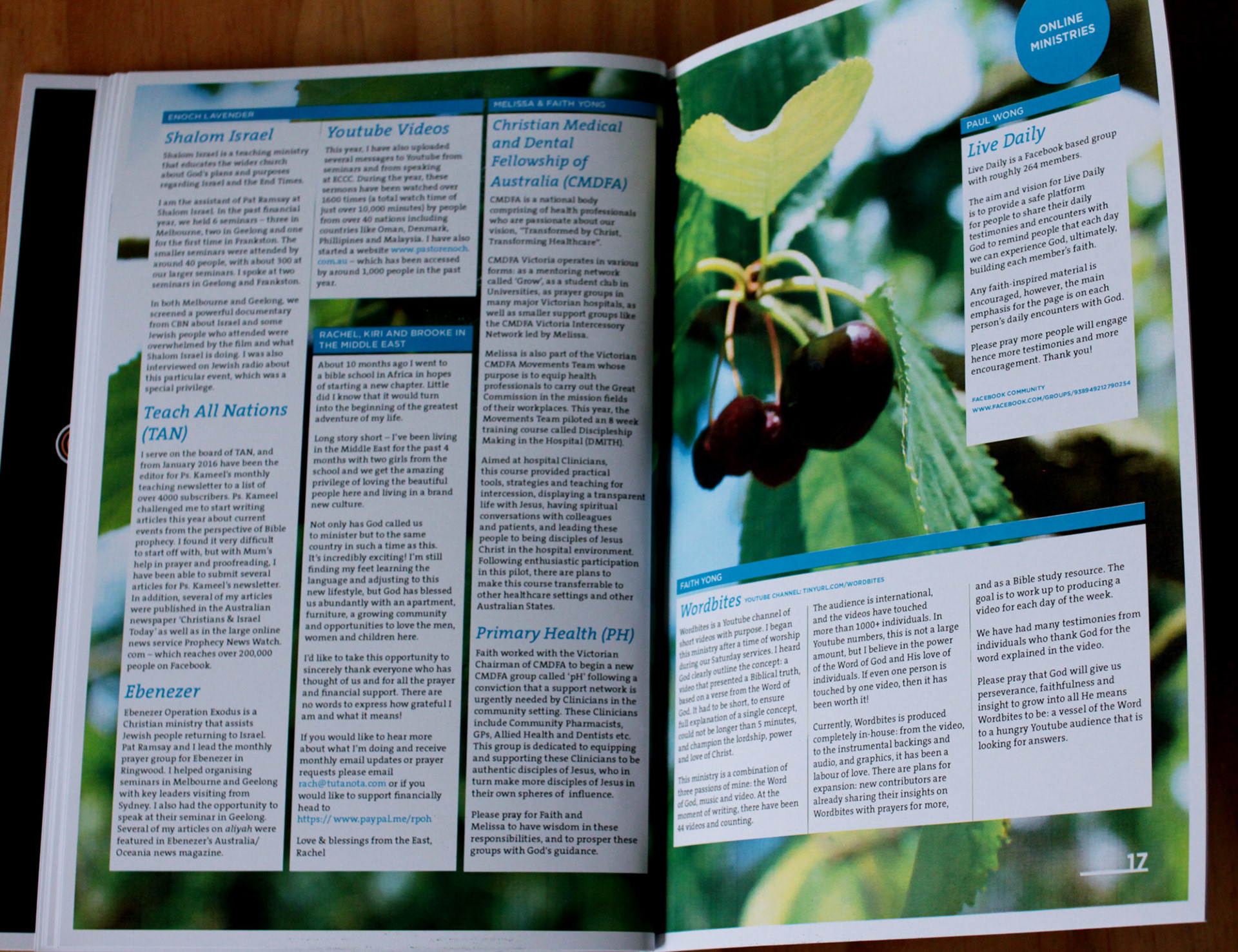 A text-heavy publication plus a mandate to use full colour photos for background was a challenge!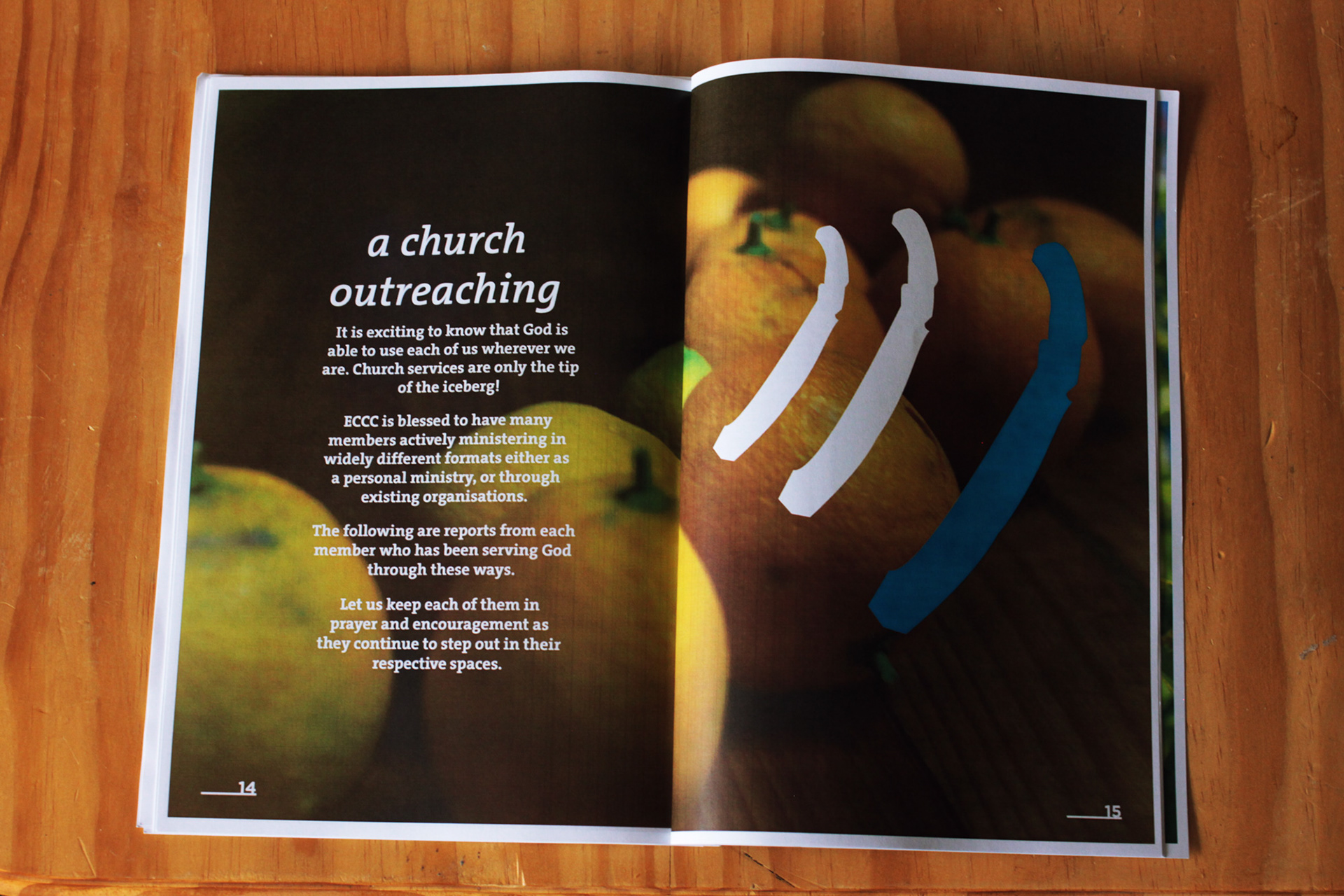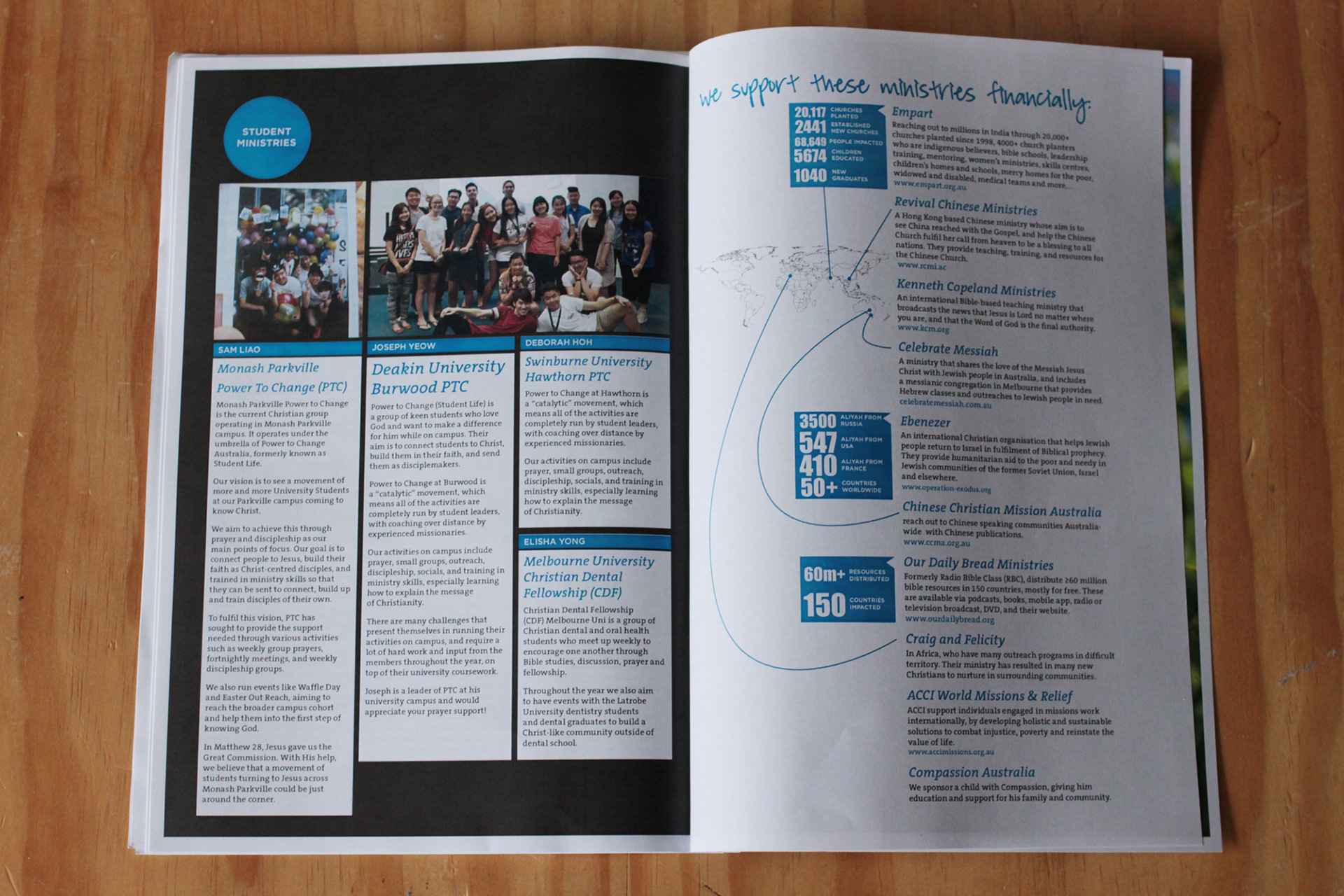 Would you like a beautiful annual report for your organisation too? Let us know and we can start the process early, before the deadlines start crunching!