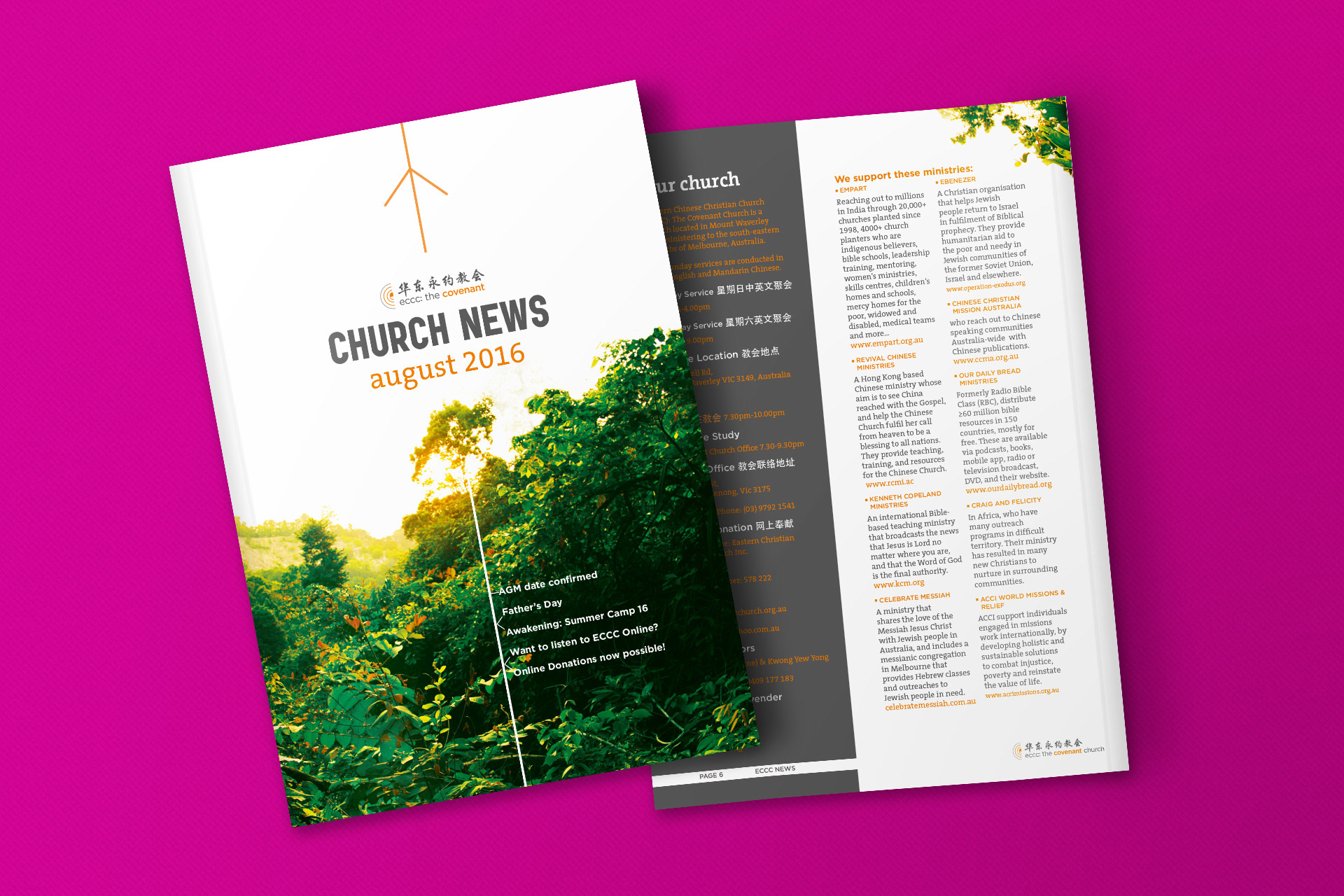 Following from our project with their annual report, ECCC requested that we continue the theme with their monthly newsletters. They requested a maximum of two colours other than black, and an easily customisable interior.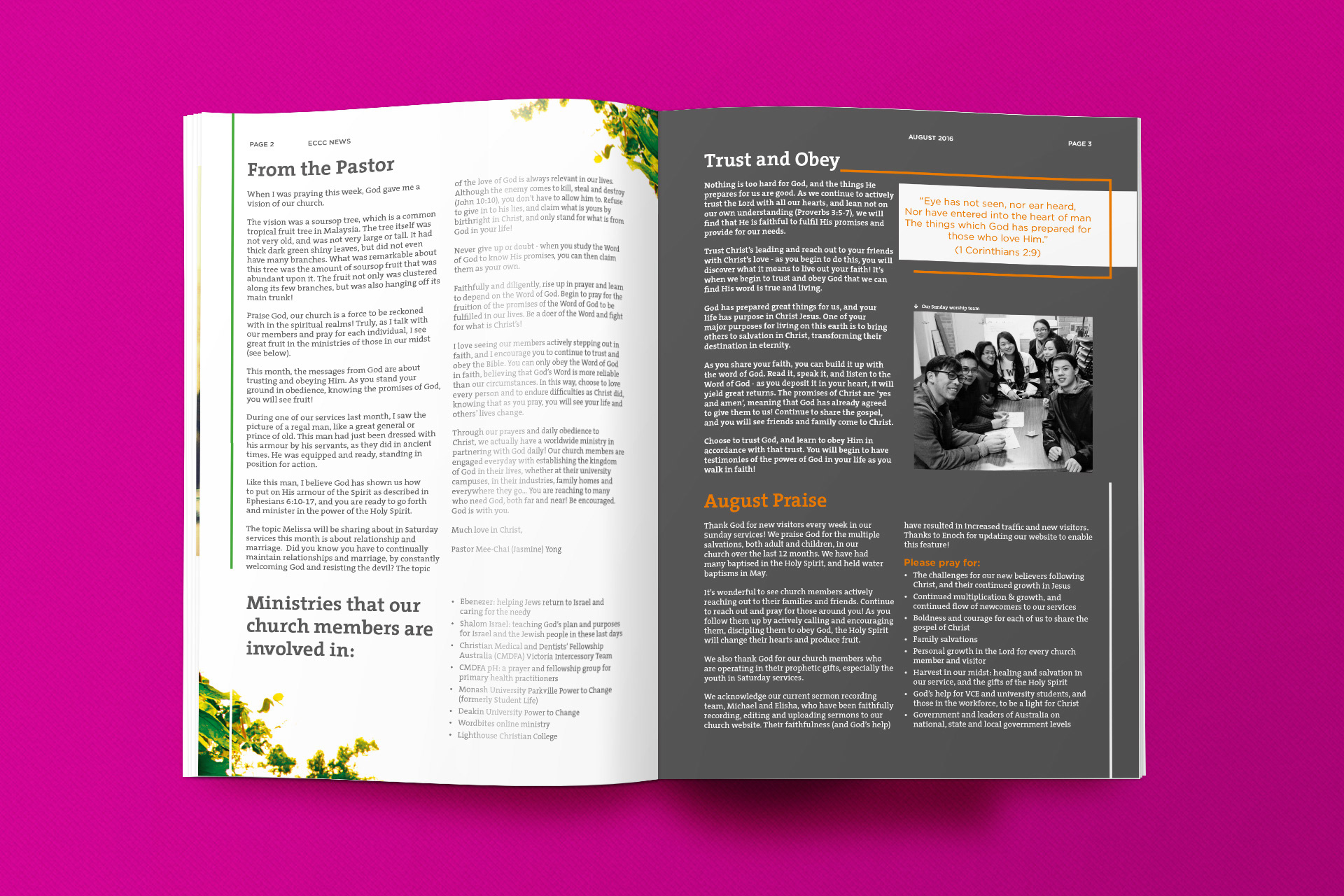 The choice of black and white photographs give a sense of cohesion to the pages, instead of distracting the eye with unwanted colour.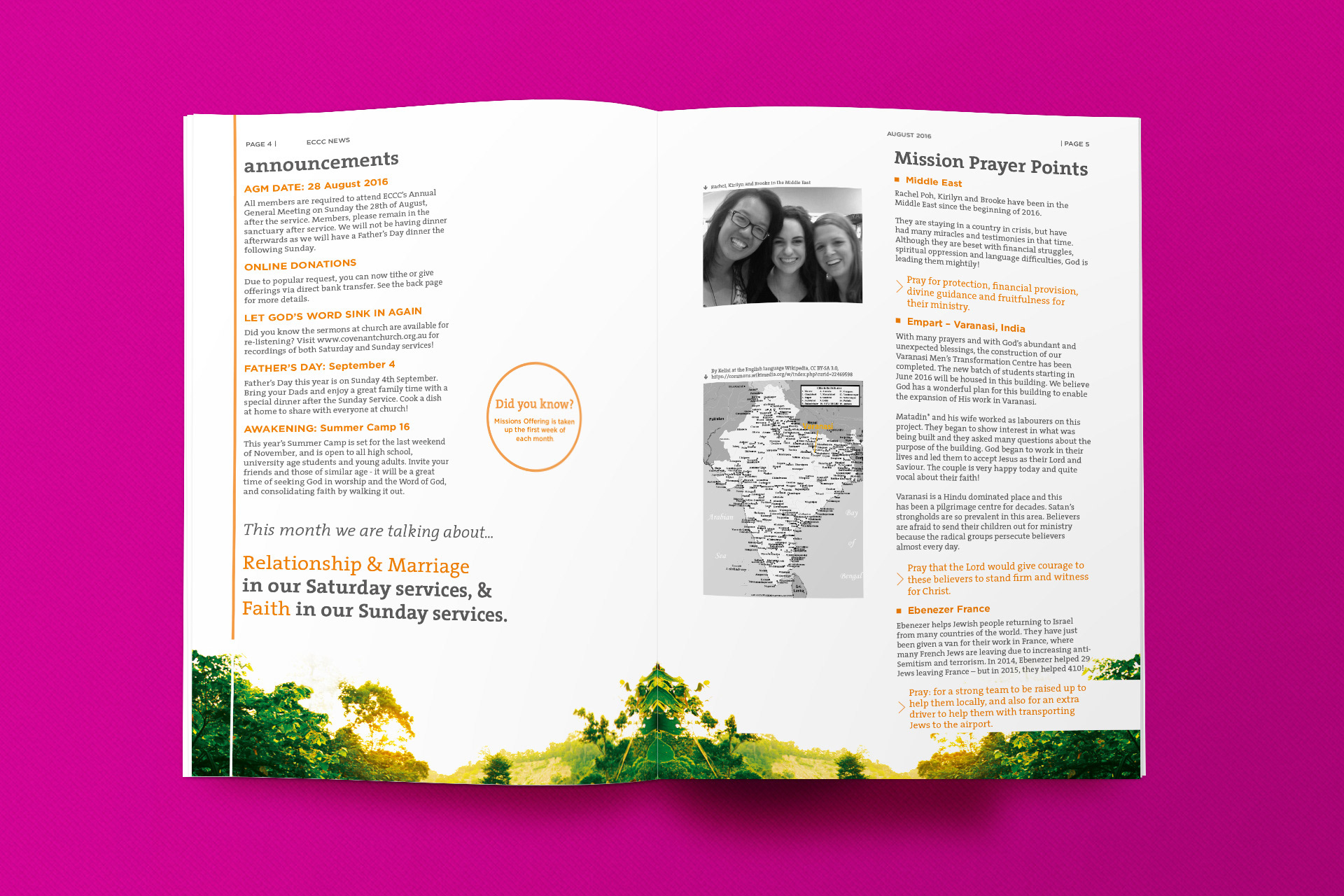 We were requested to do the editing, copy and design - easily done at the right price!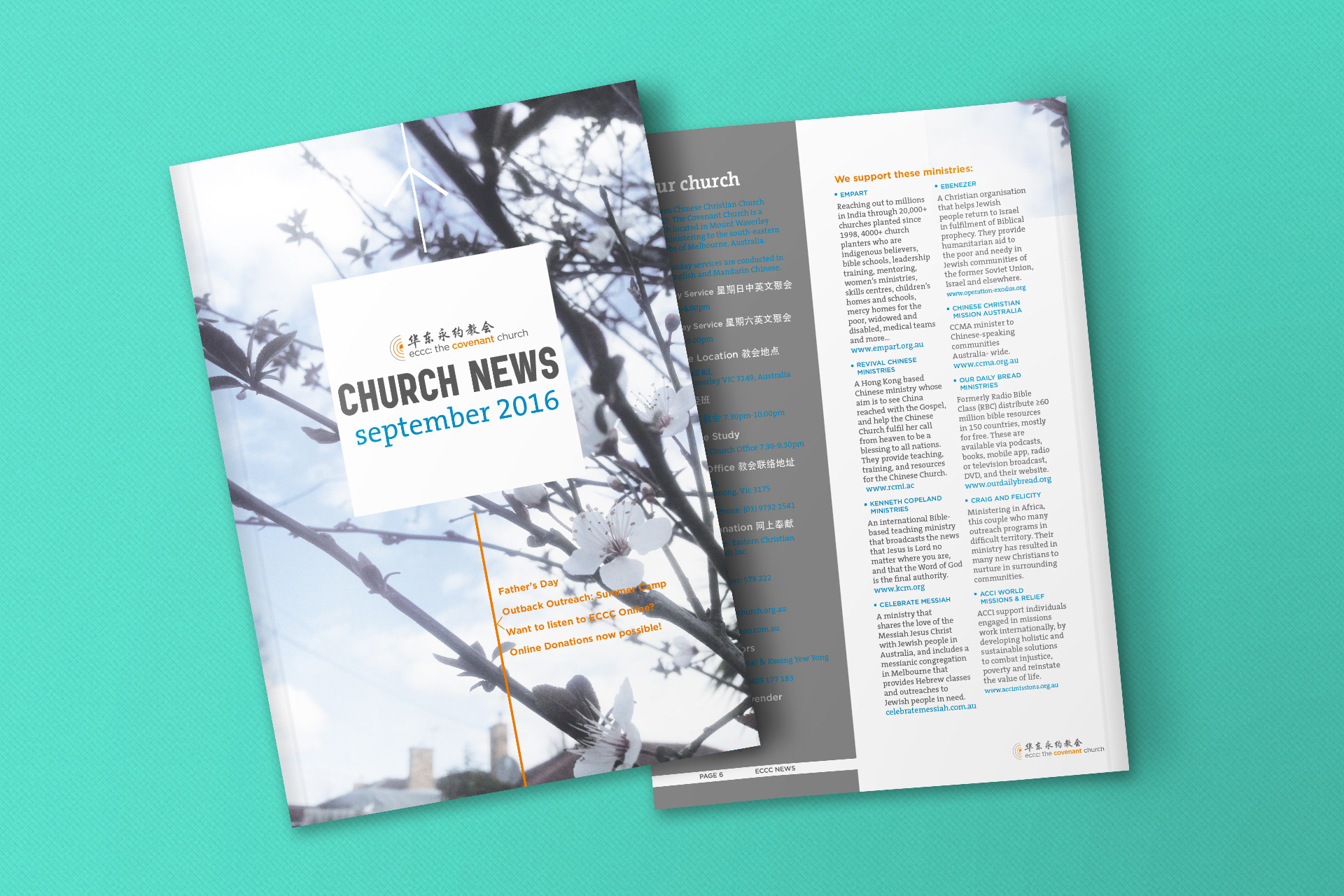 The front covers are seasonal photographs that portrays the season of the month, and was taken by us to give a sense of healthy growth that the church leadership requested. 
This blue text on grey background was chosen after several test prints as they were self-publishing it.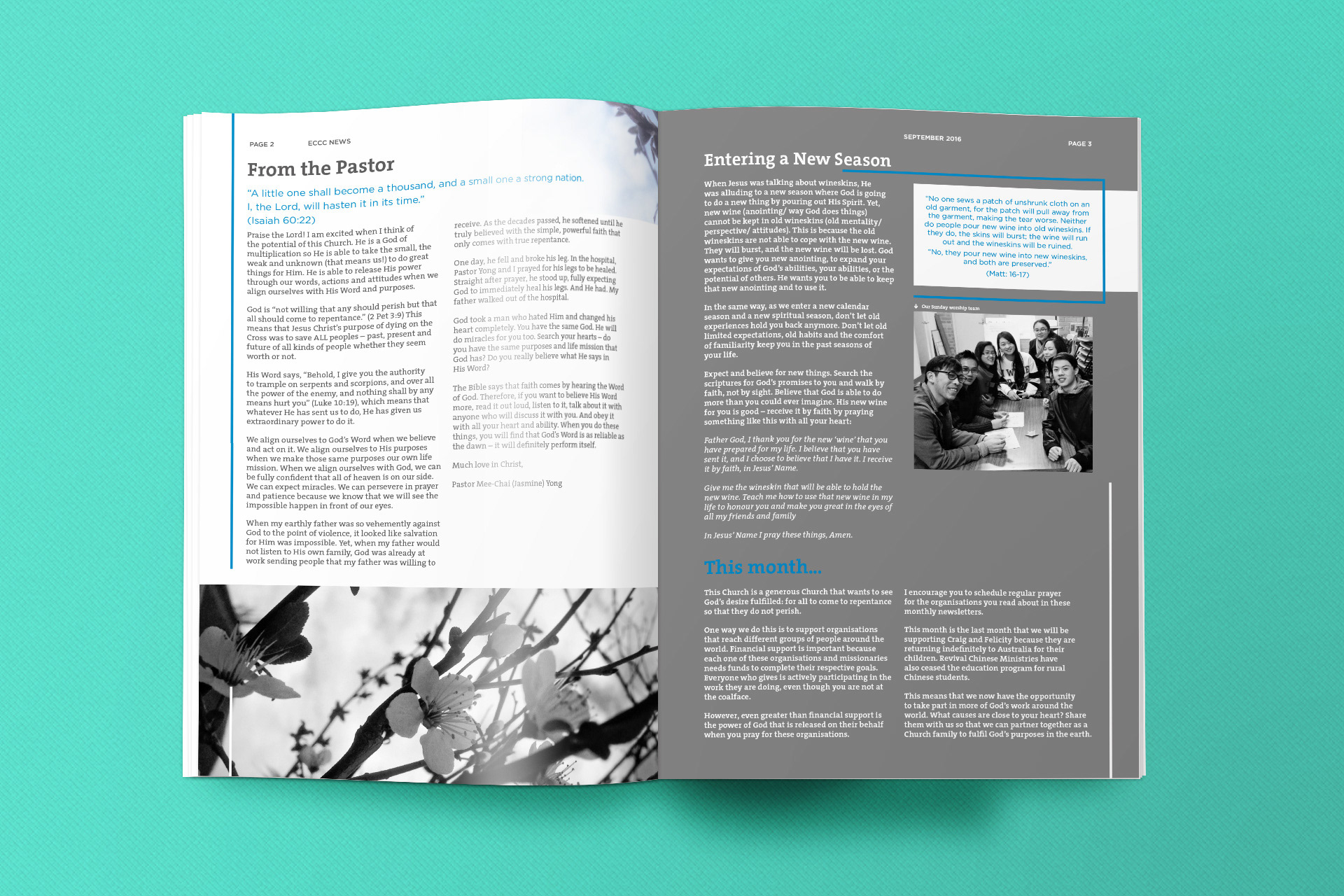 A strong sense of community and organisation was important for their newsletter.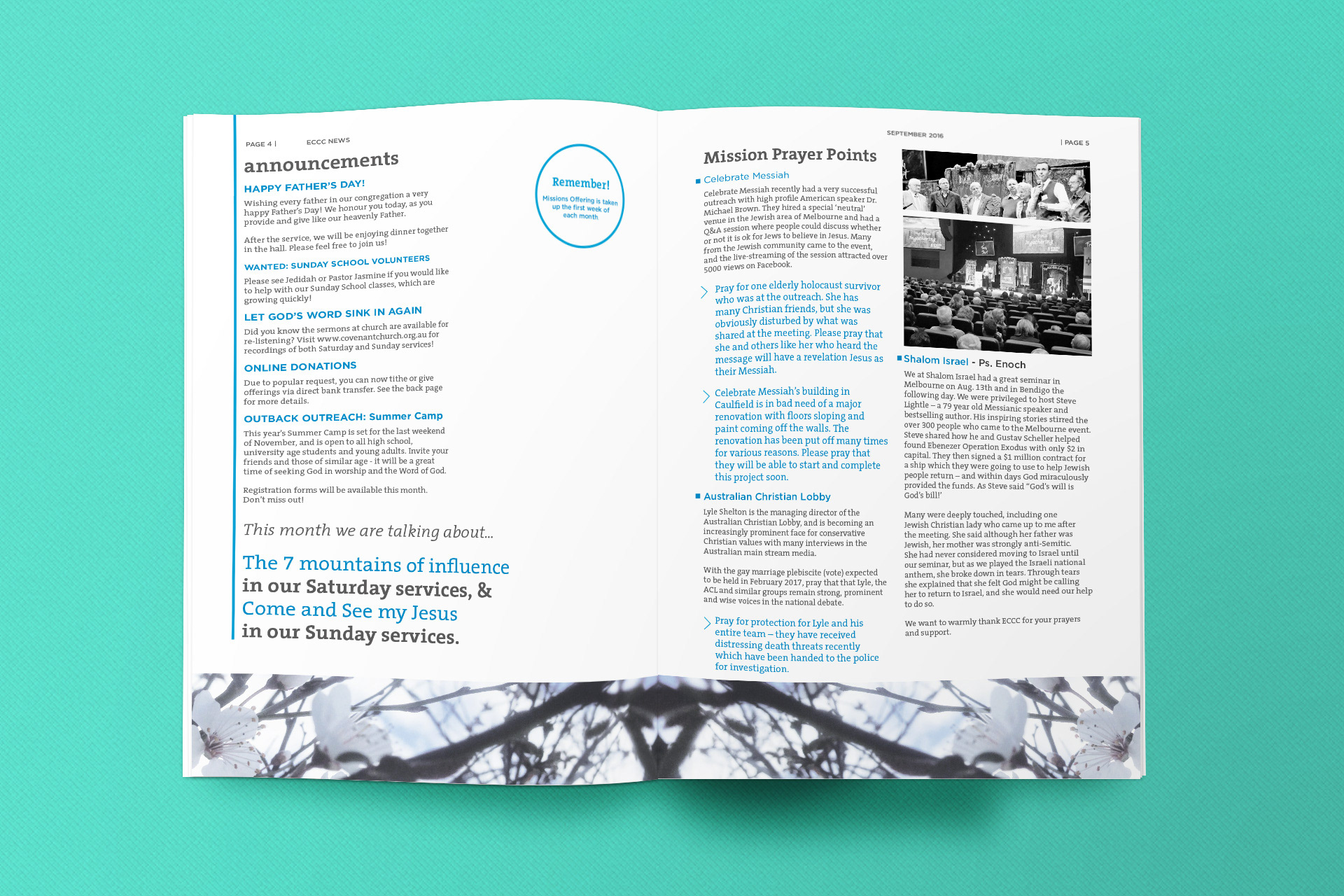 The photographs chosen are used to create a visual language with their lines.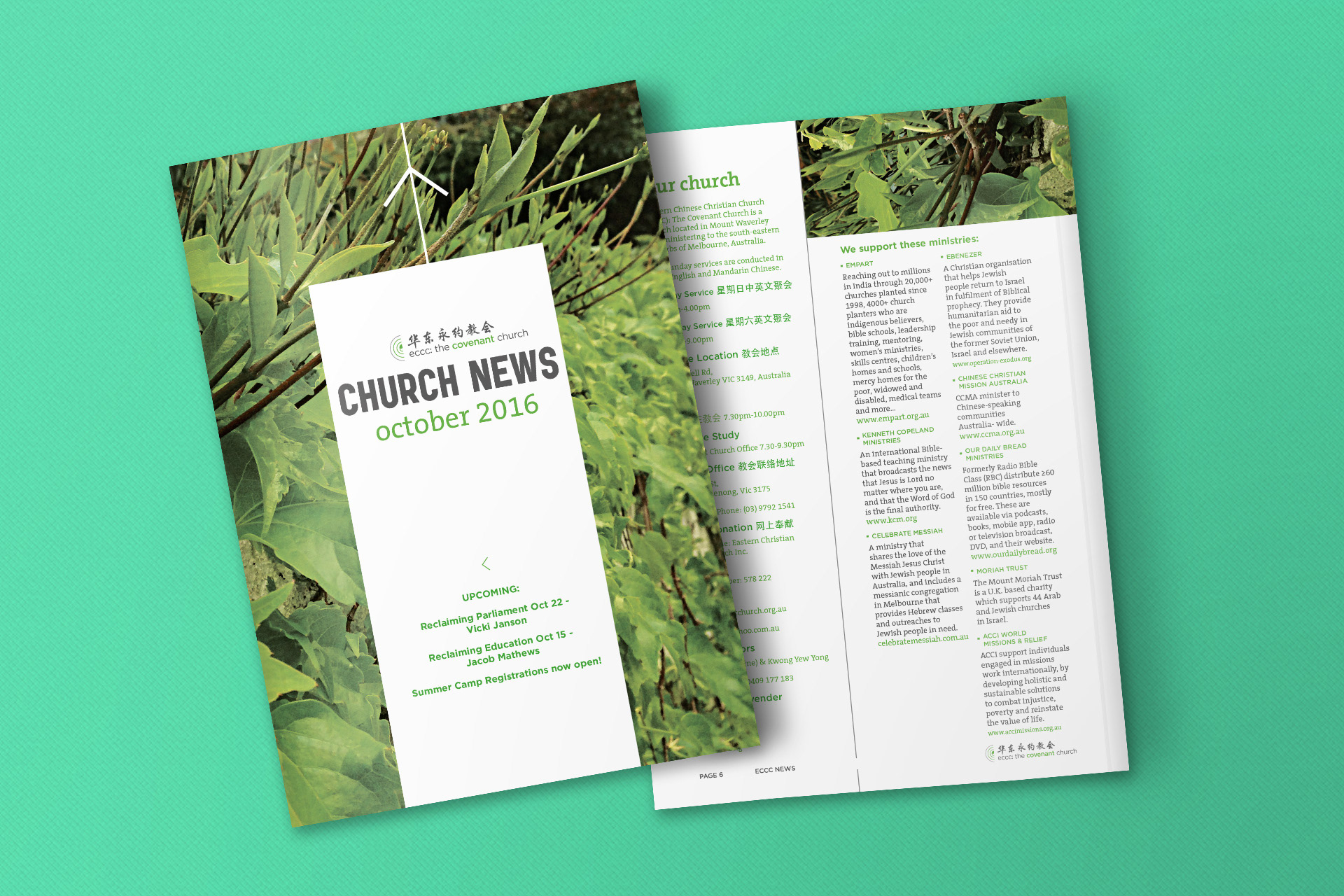 Each month had its challenges, and this month was no different! The organisation asked us to put more copy into the publication and less photographs with colour.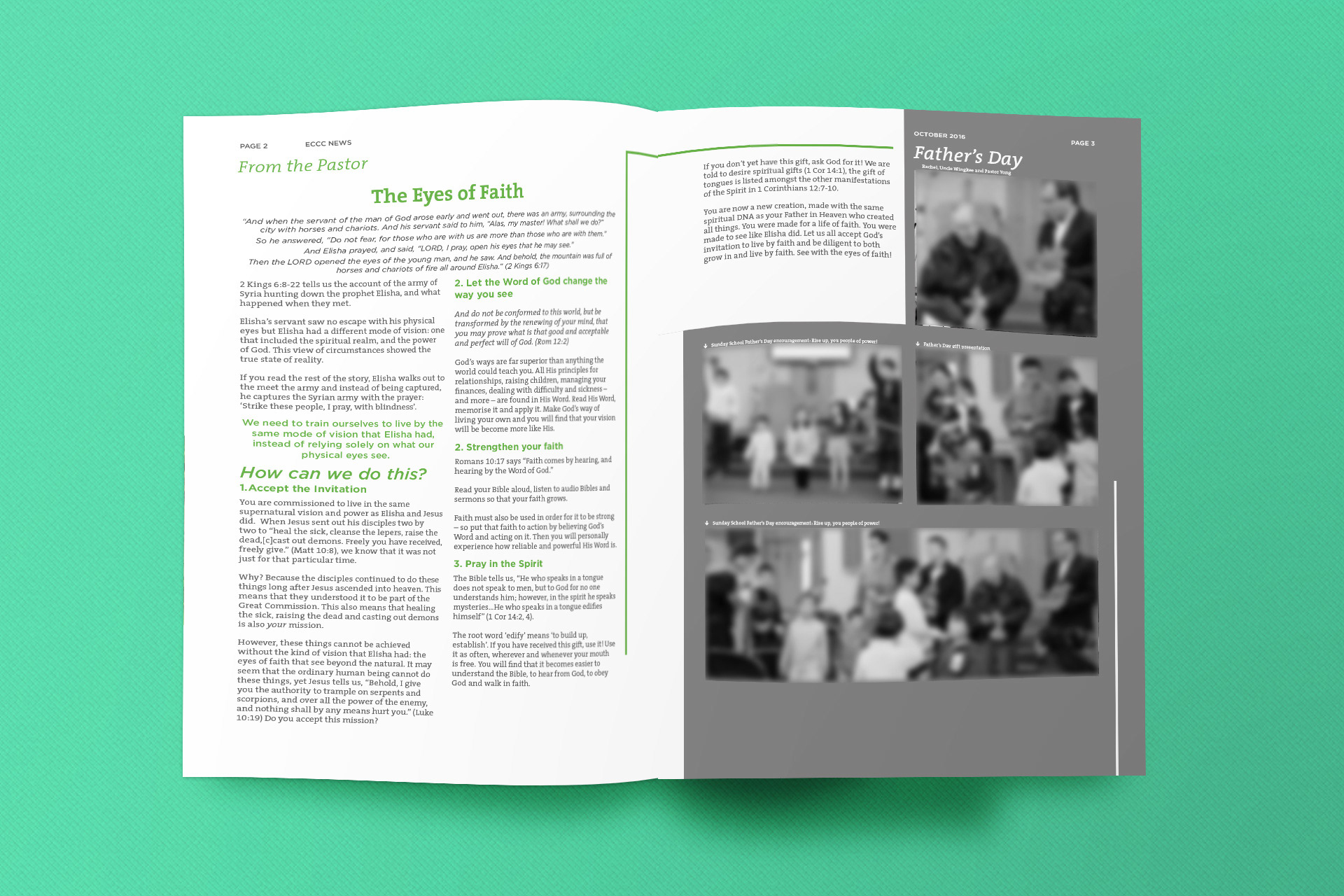 The photographs are blurred out upon the organisation's request.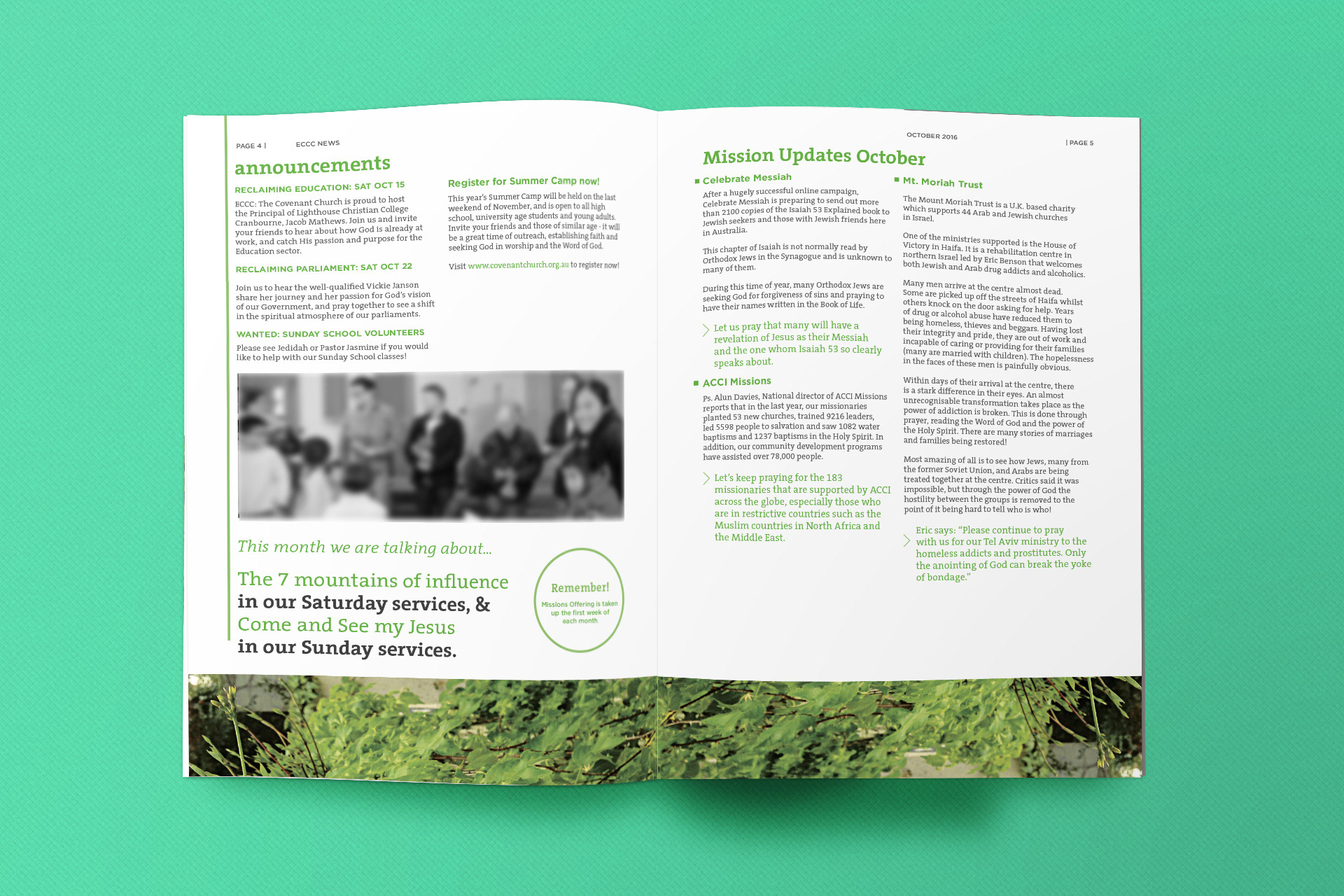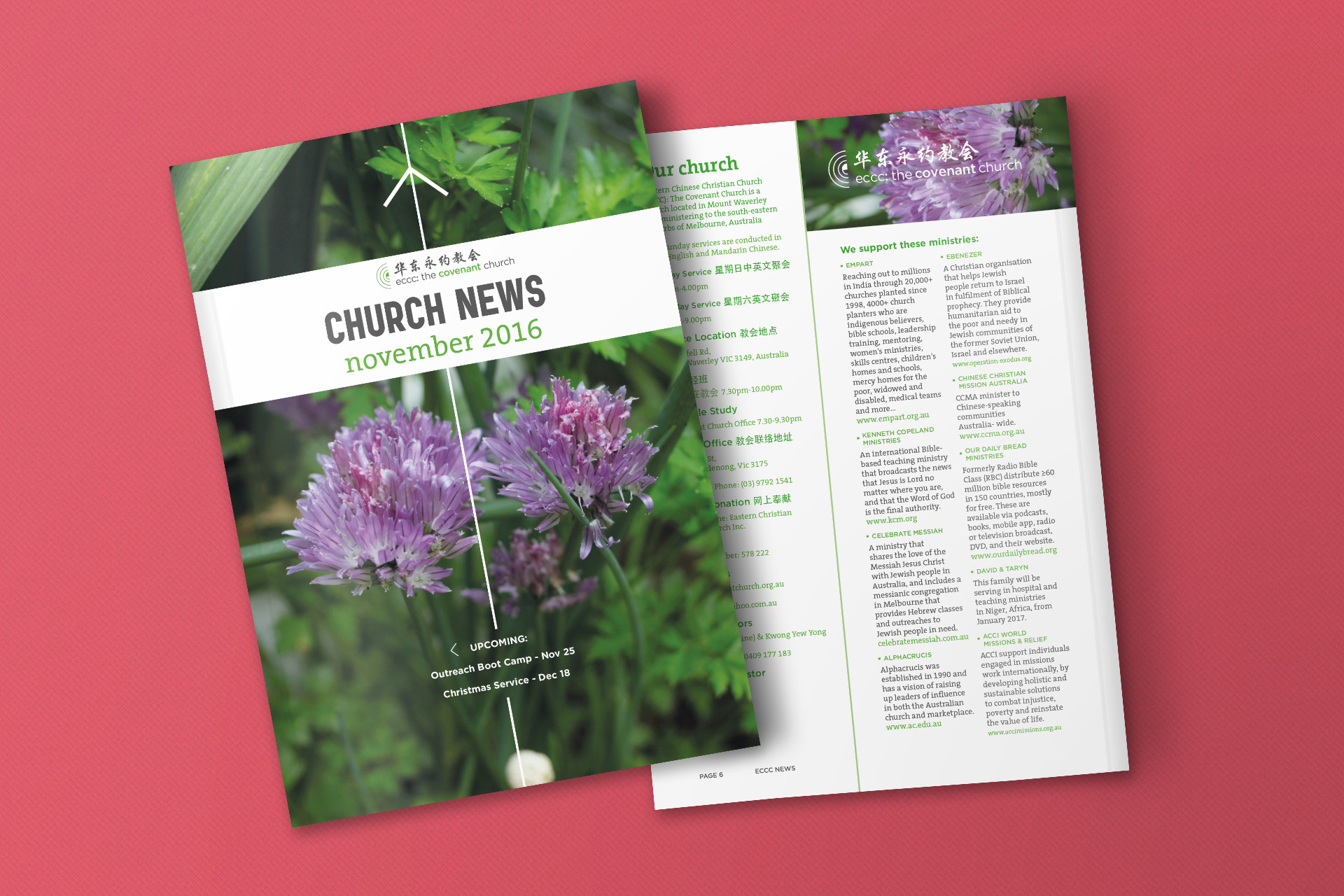 Lines are used for visual interest and consistency throughout the series of publications.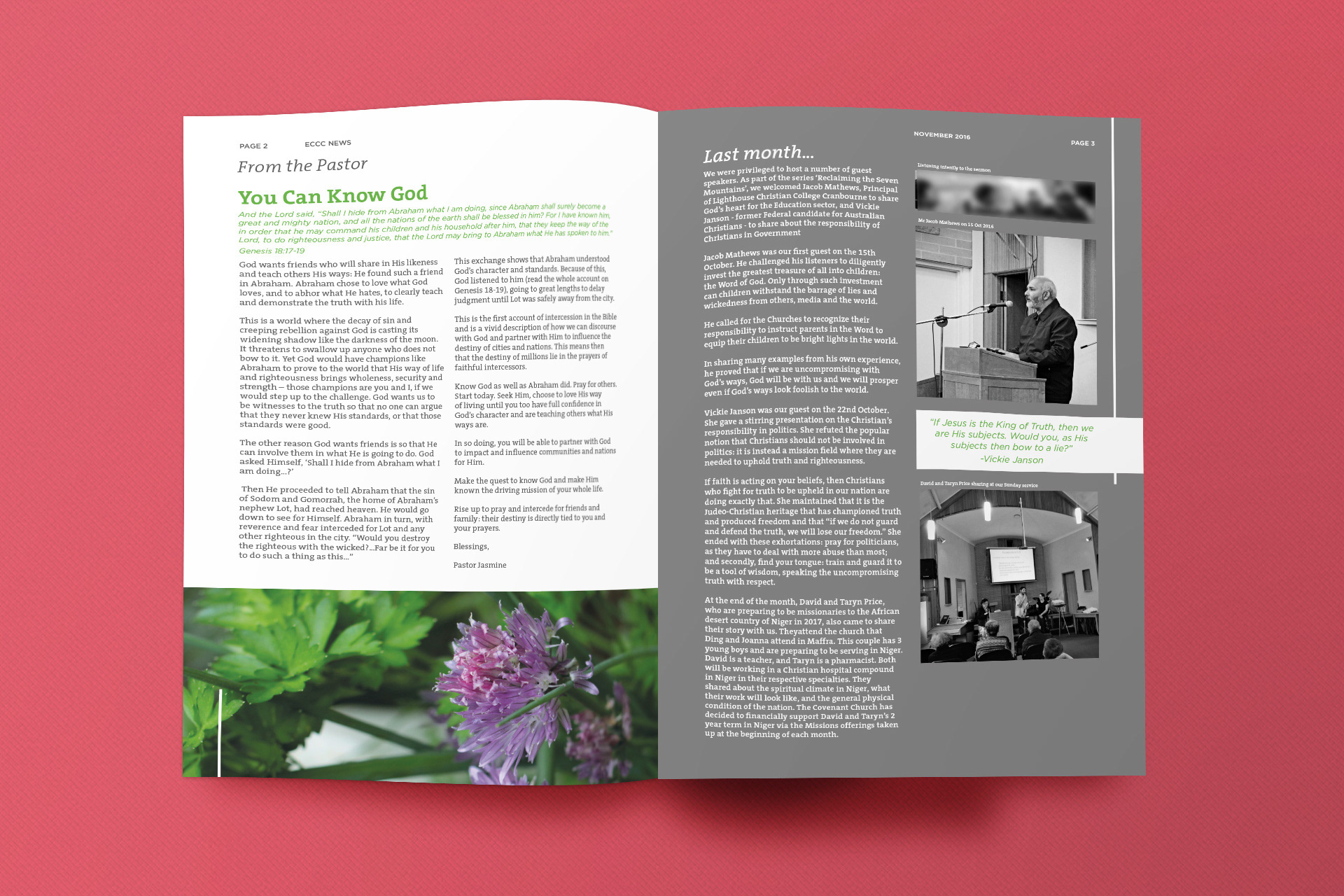 The differing amounts of text each week caused the organisation to realise they needed help to design, edit and publish their monthly newsletters - something our studio loves to do!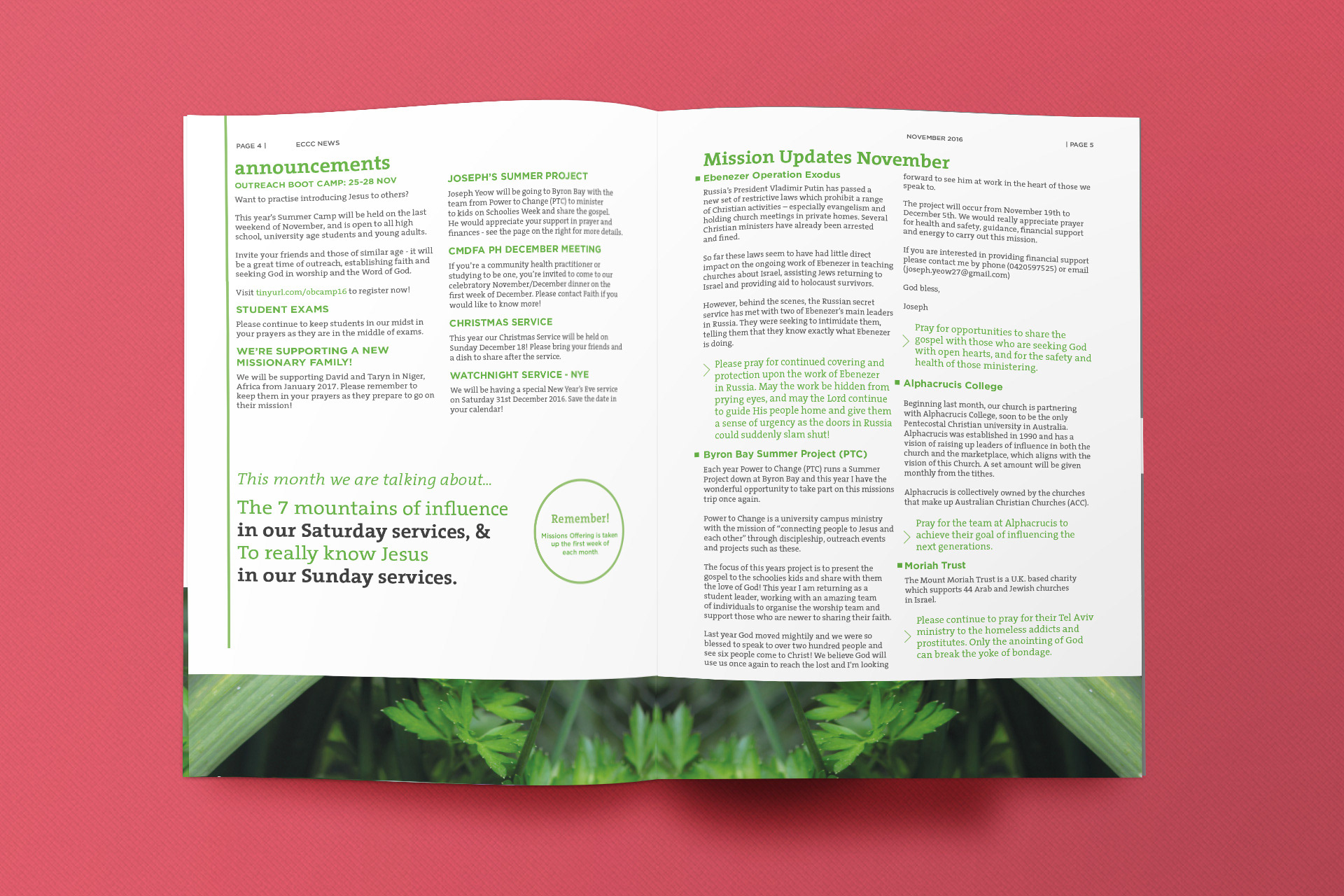 The organisation requested something different this month: no photographs for the cover page. Using strong design elements instead, we changed the design without sacrificing the familiar elements of the newsletter, so that it still feels like the same series.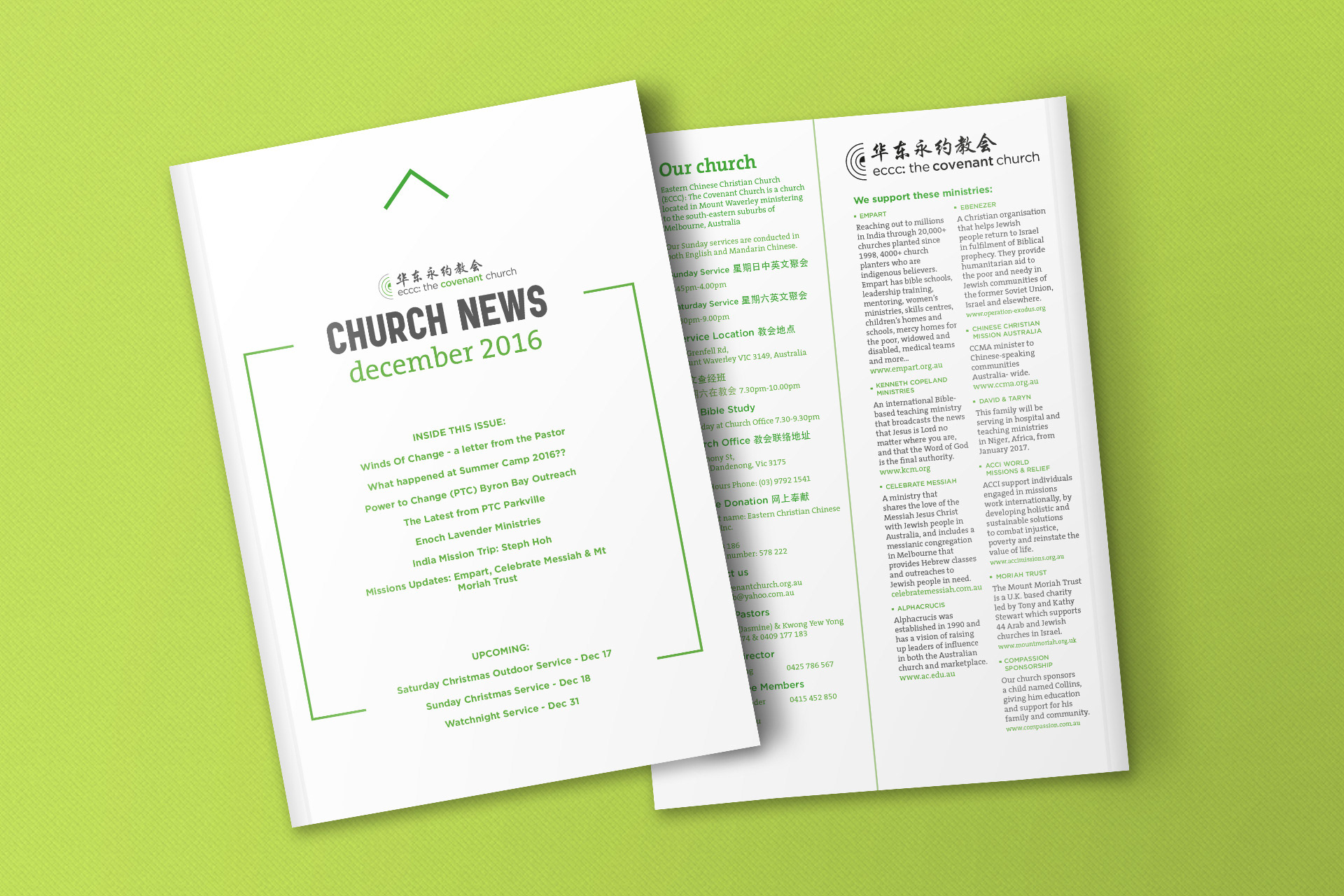 Since there is no unifying photograph element, we decided to bring colour back into their photographs, using natural light. The arrows are an ongoing design motif from the first monthly newsletter.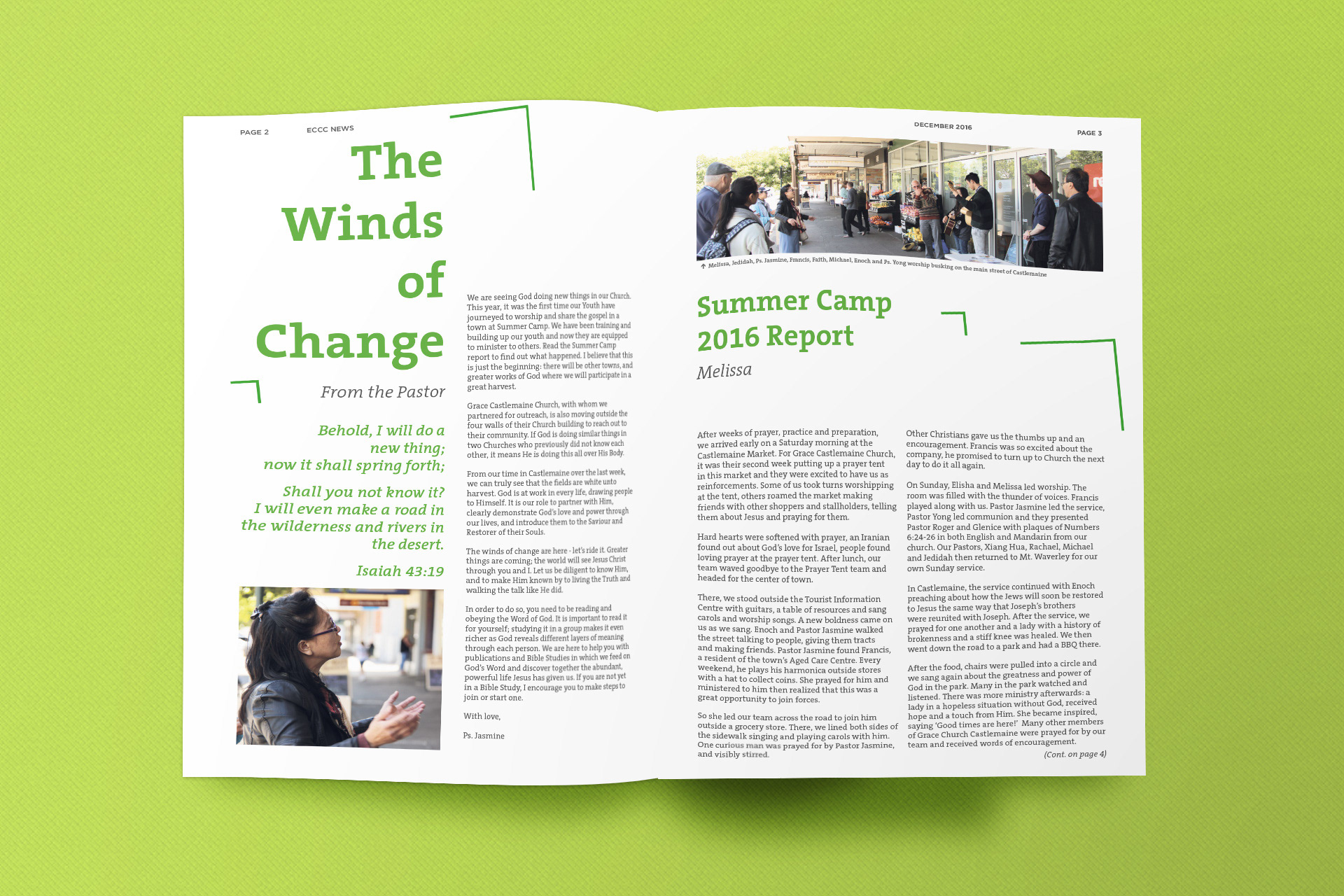 We added an additional 'building' element into the visual language, to reference growth and movement!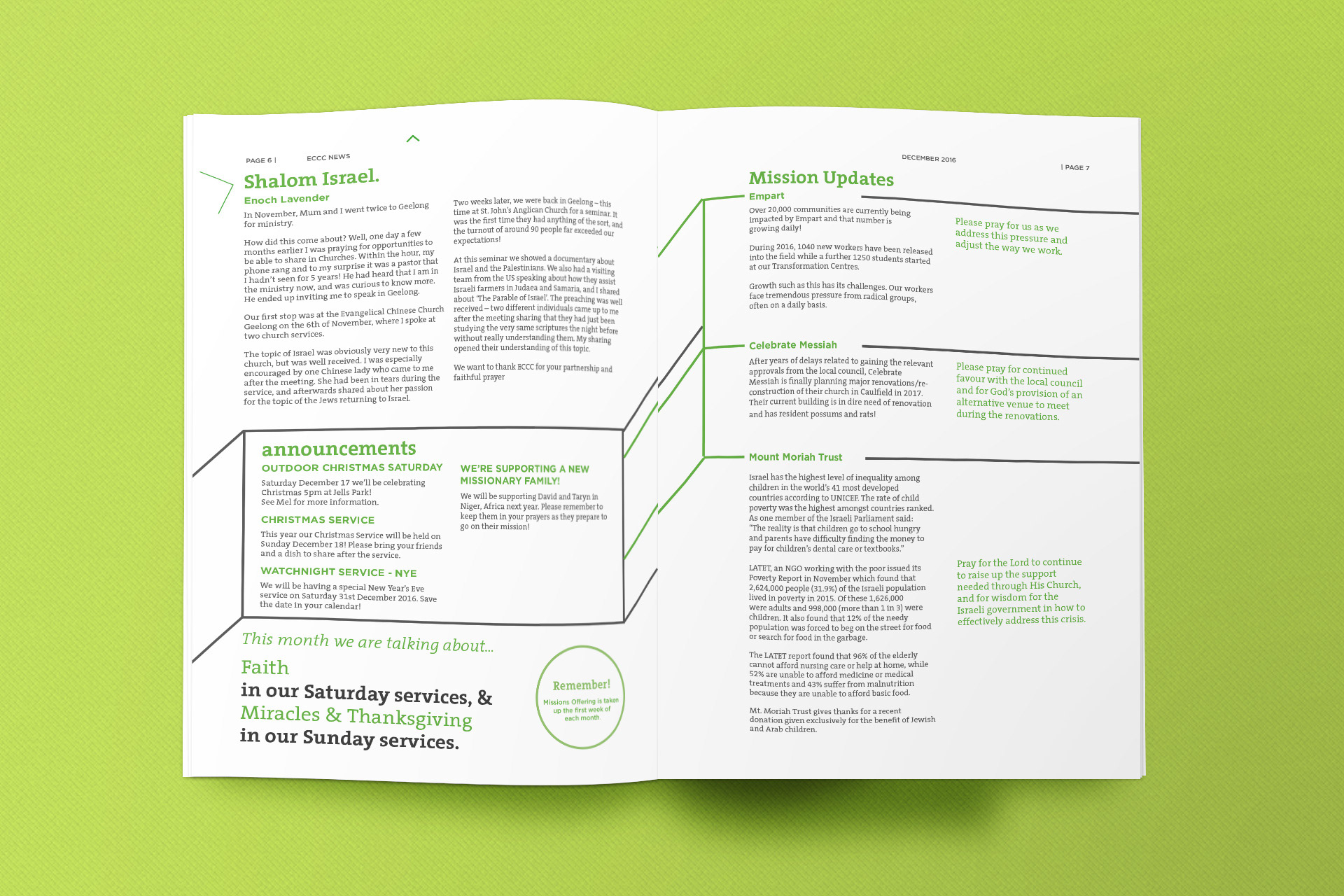 Like what you see here? You can contact us for something similar!