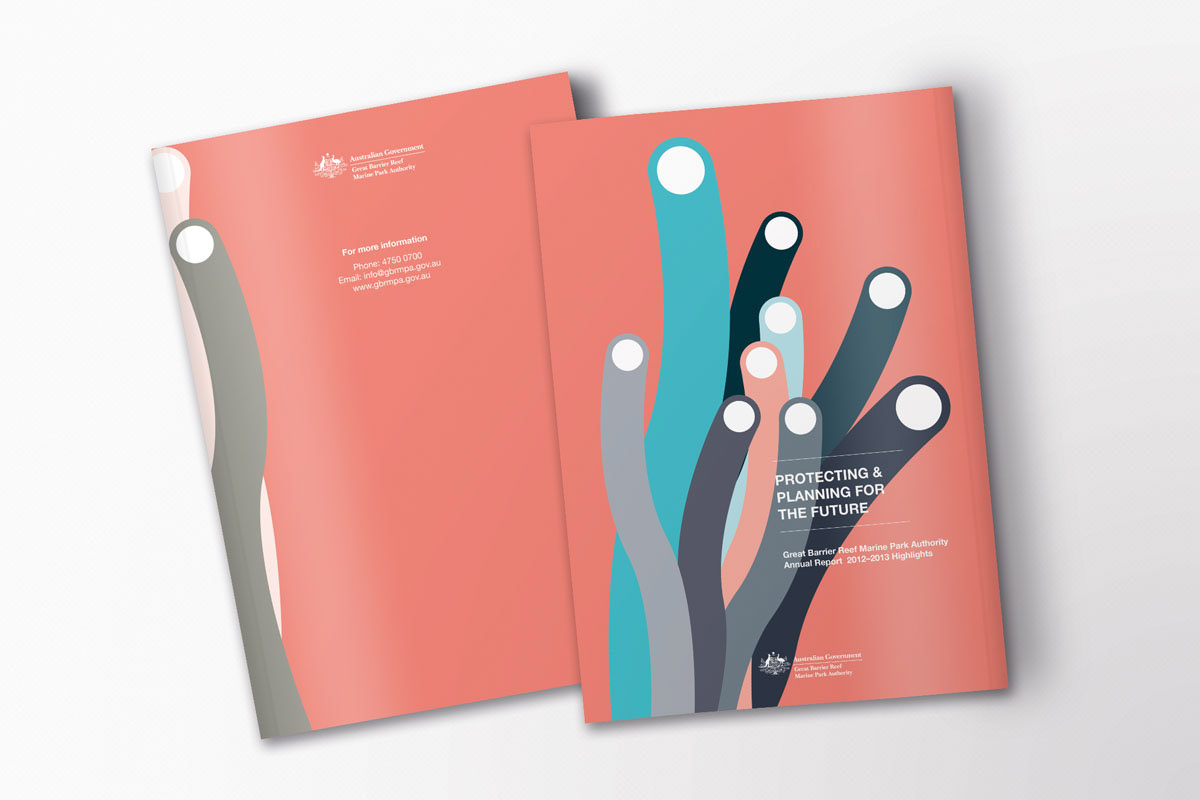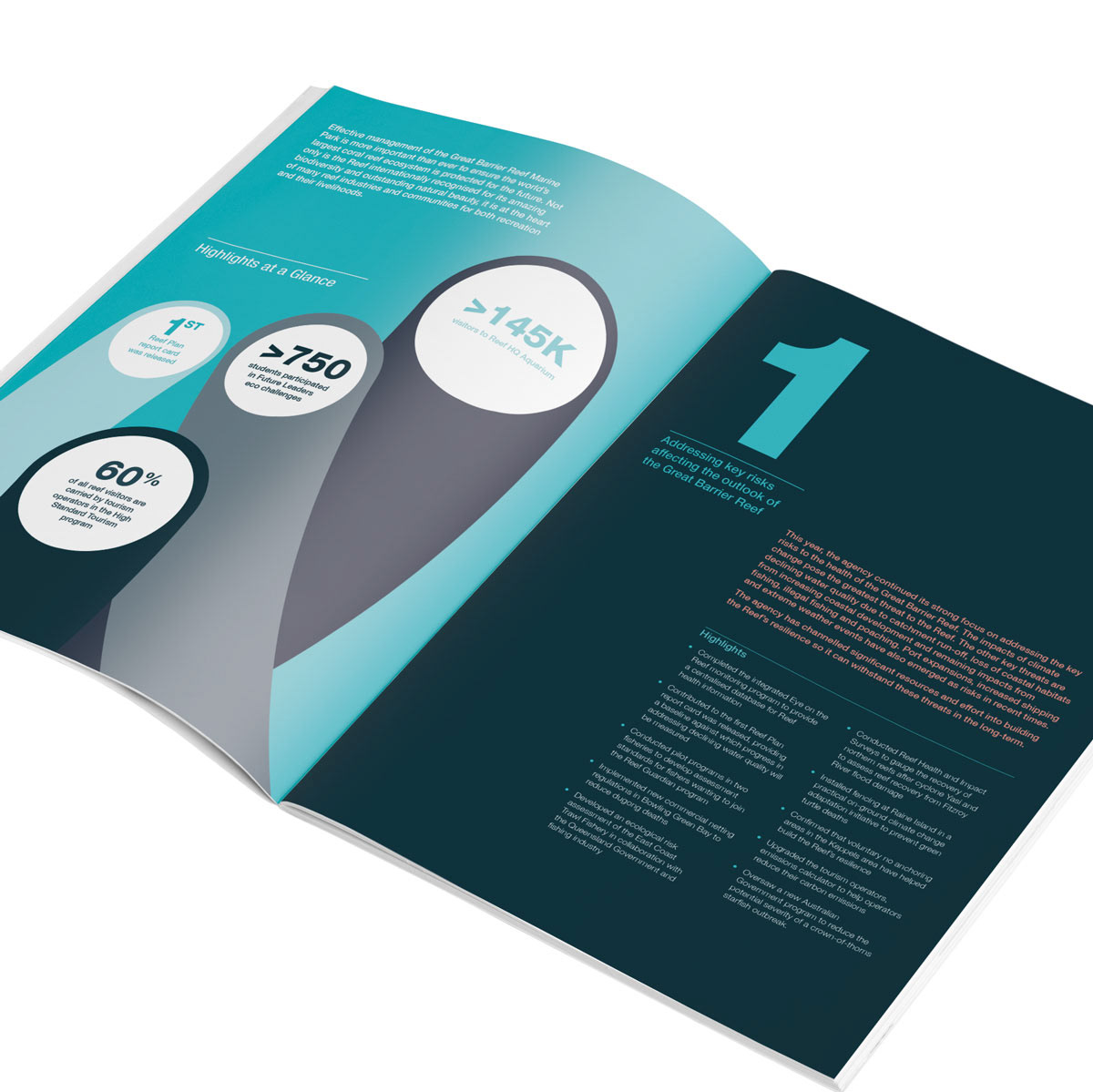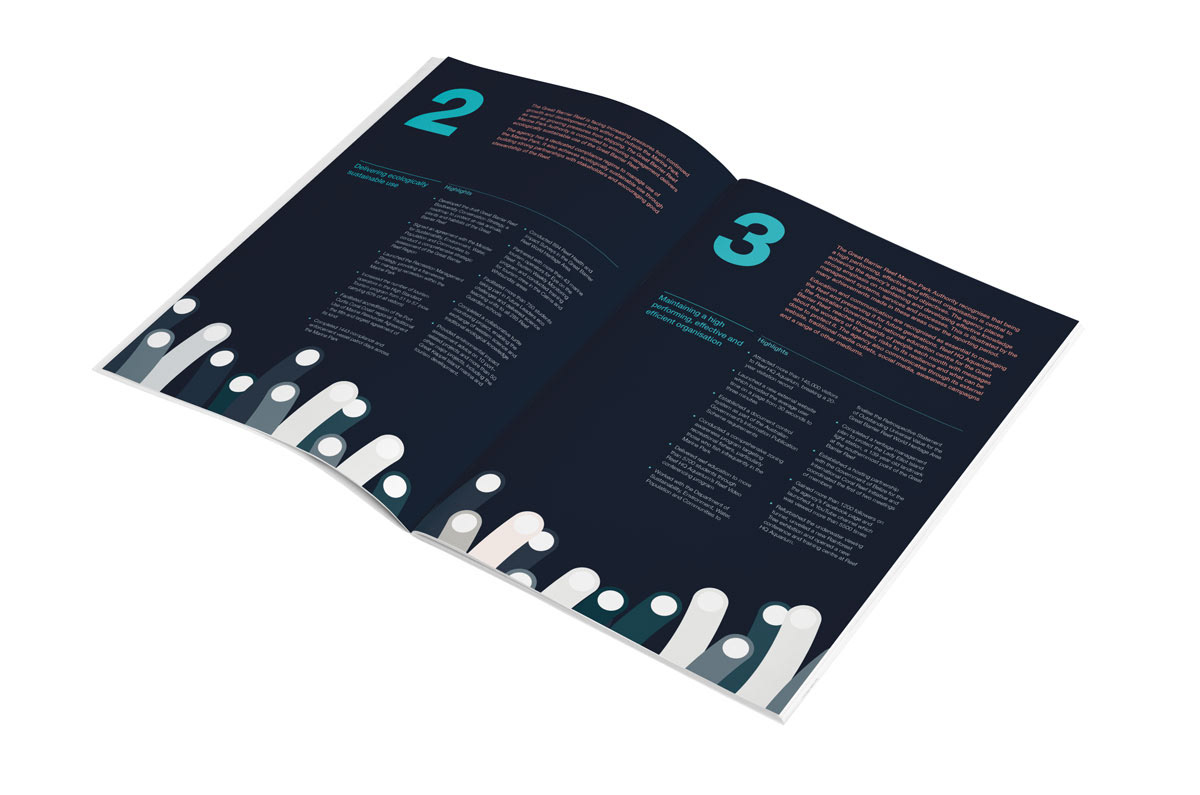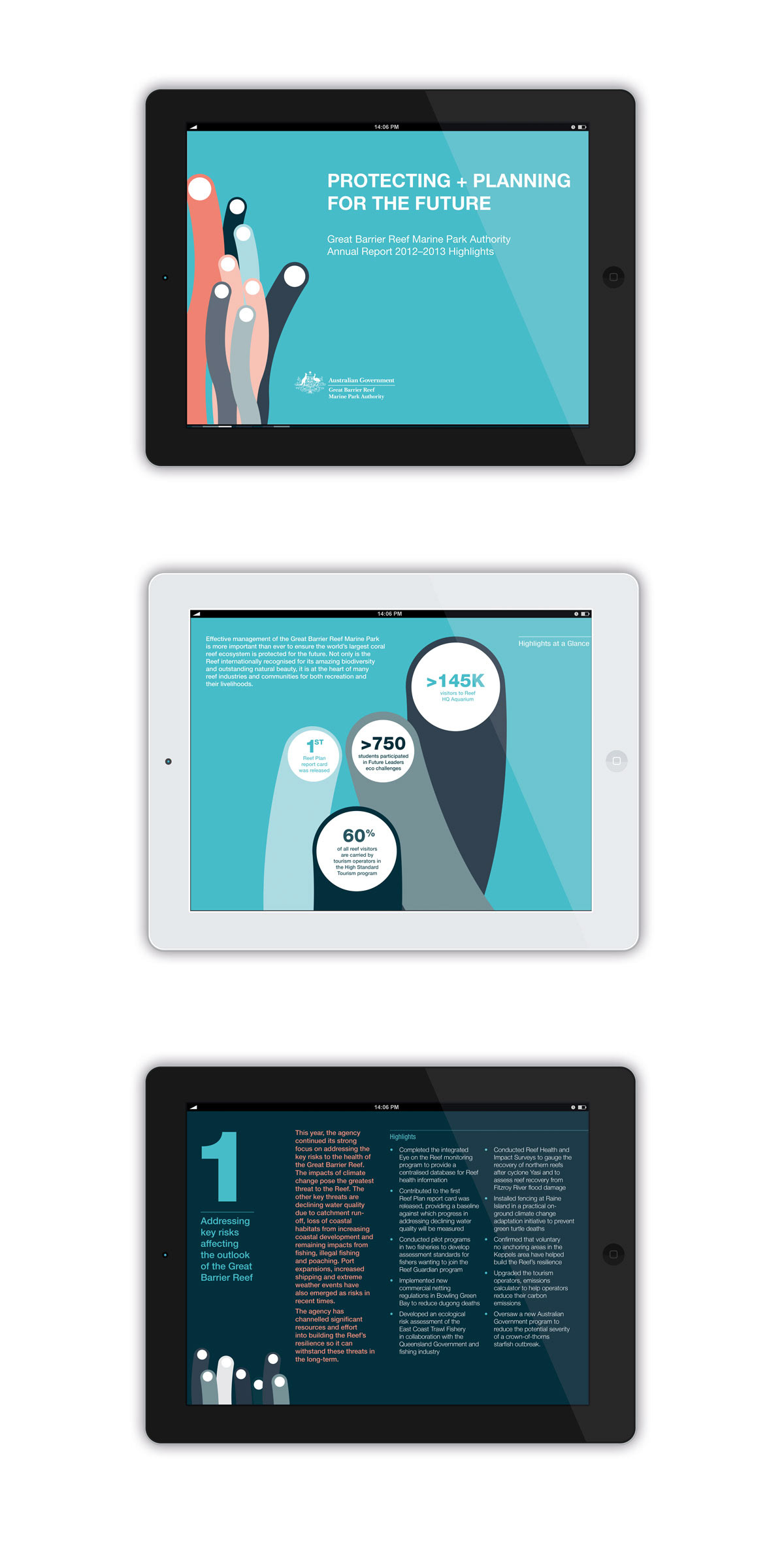 Should annual reports be boring? We say no!
Careful thought goes into presenting your documents as an extension of your business: vibrant and full of energy, structured and packed with content. 
This project was completed using only three colours chosen by the organisation. 
It is in both print and digital format to reach a wider audience, and features playful illustrative elements to reference the Great Barrier Reef.